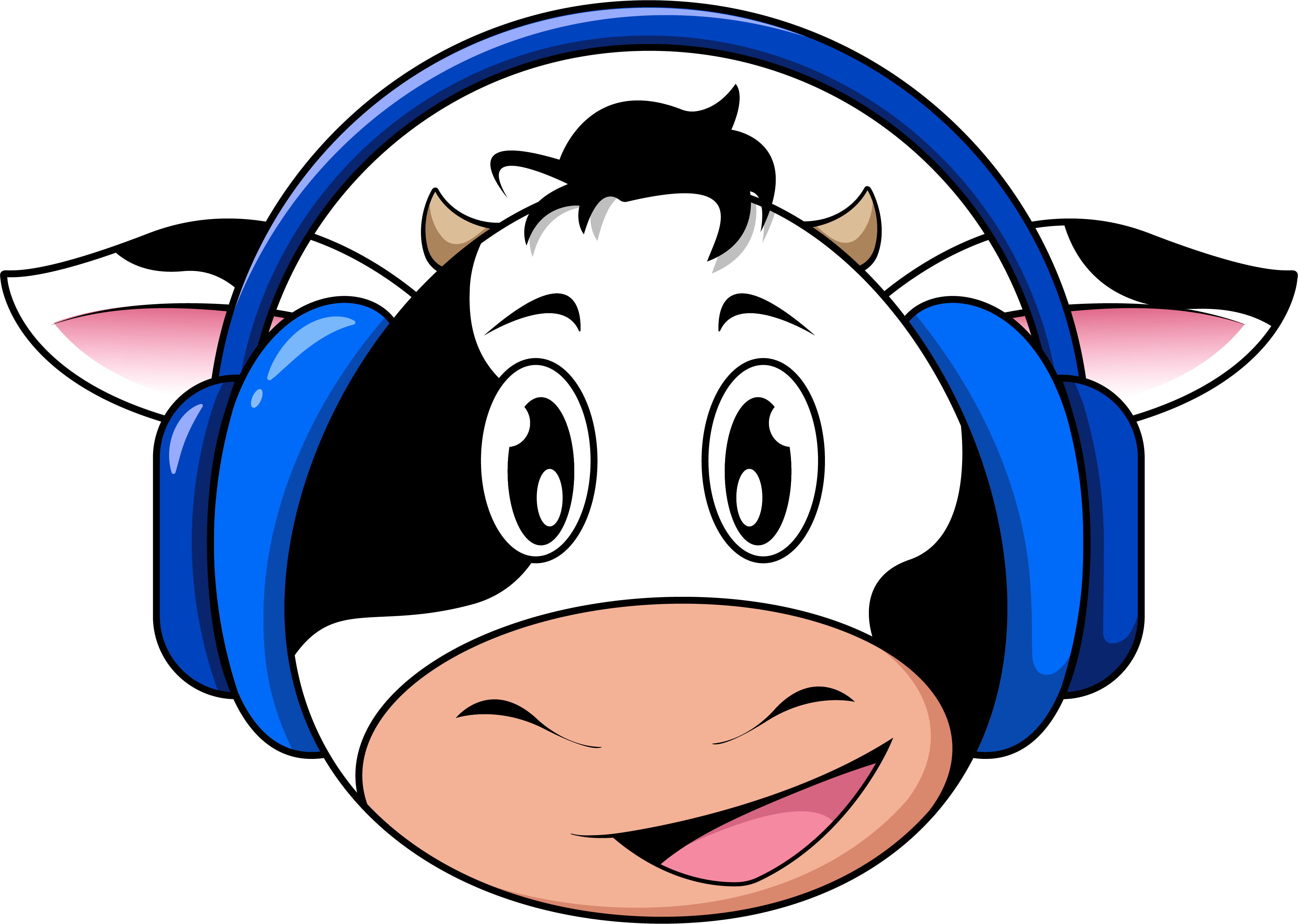 There are over 5 million podcasts.
…So where do you start? Introducing Heard.FM: the only podcast app with a quality standard for admission.
Audio focused on quality, not quantity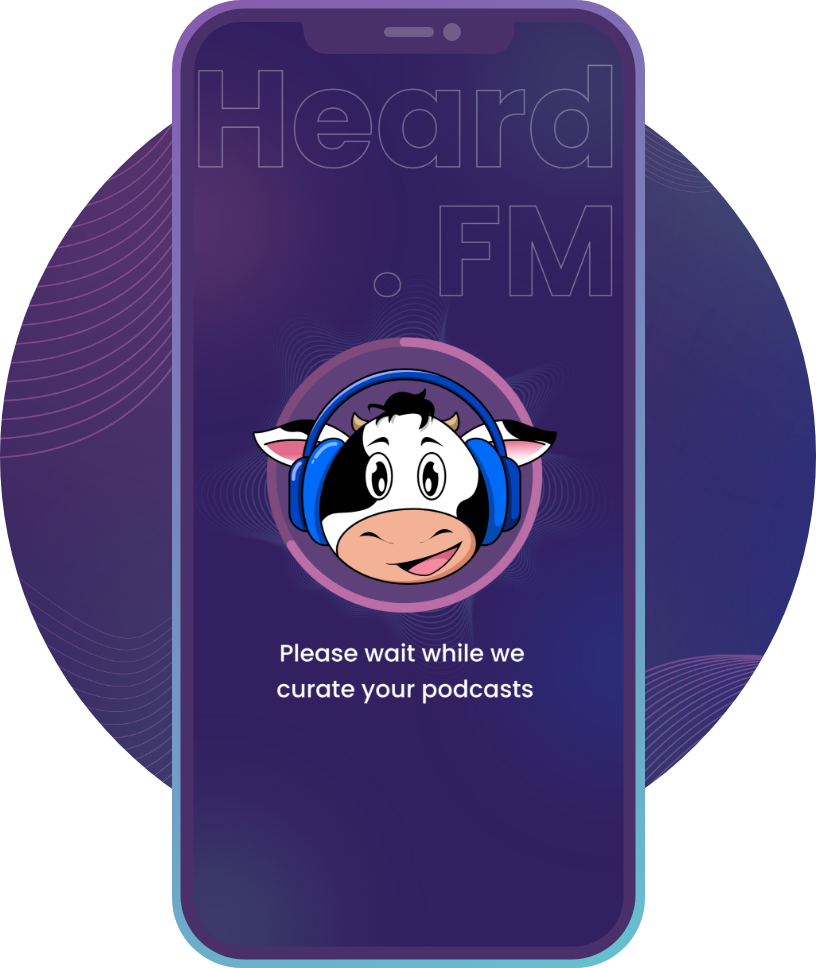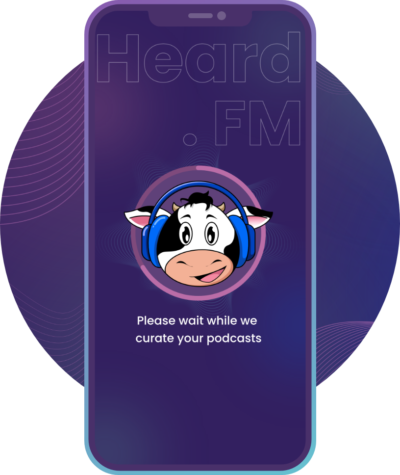 When it comes to podcasts, less is more. Rather than include every podcast available, Heard.FM takes a new approach to discovery. Heard.FM only includes podcasts that meet our standards for admission:  good quality audio, clear storytelling, and something unique.  The ones that don't meet that standard are not included, allowing you to focus your listening on shows that meet your expectations.  Every show on the app is worth your time – and our unique features make sure that you spend that time actually listening instead of endlessly searching.
Your interests are unique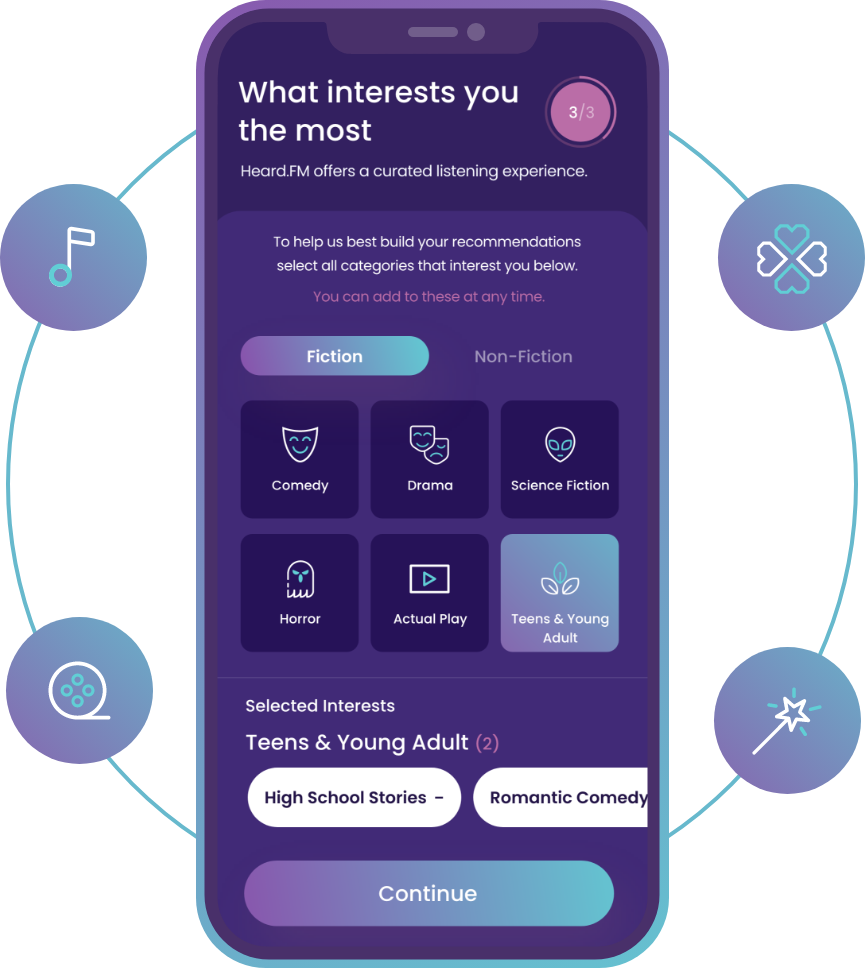 Rather than offer a "one size fits most" discovery system, Heard.FM builds each listener a unique interest profile. Our Curation Team works with podcast creators to sort shows into specific categories instead of generalized ones, making it possible to tailor Heard.FM to each listener's specific interests. The more you listen, the more Heard.FM learns what you like – creating a personalized experience for every listener.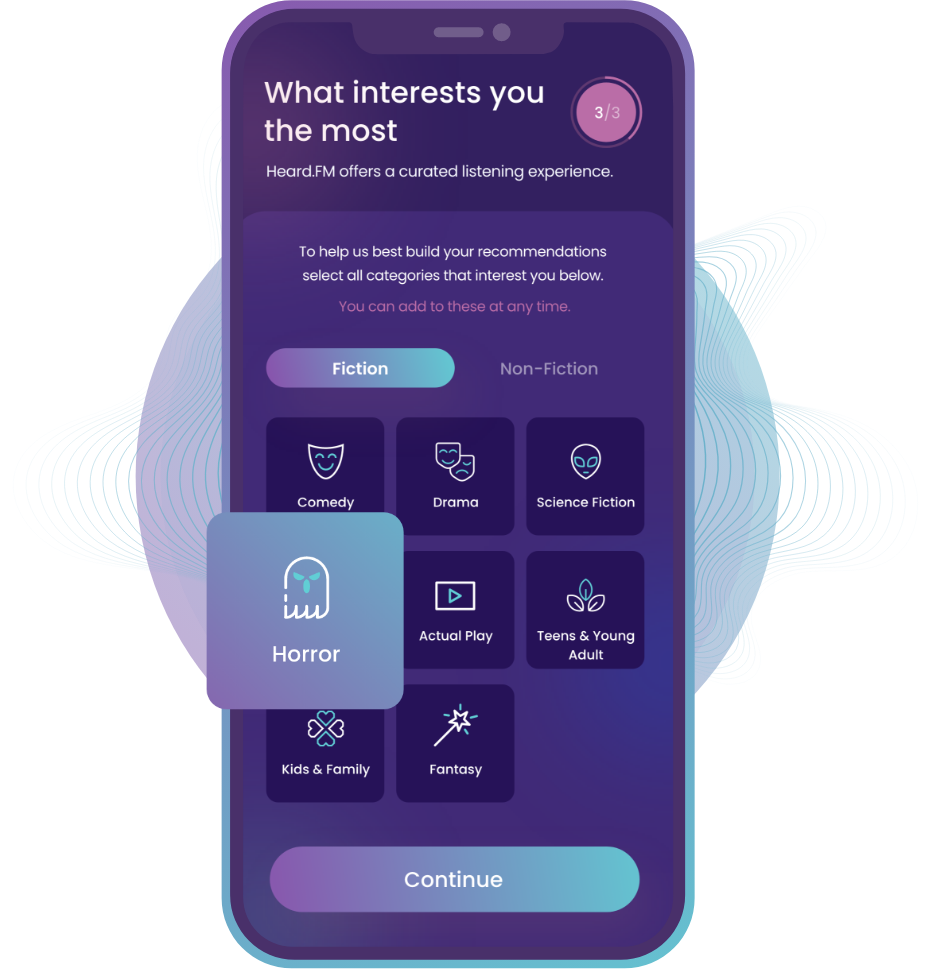 Our recommendations aren't determined by an inexplicable algorithm or seemingly random charts. Our Curation Team builds playlists for specific categories, interests, and topics, so you can explore more of what you already love, or try something you may never have thought about before. 
And, playlists aren't just for our team: you can build your own, and share them with your friends and other users, expanding your library with recommendations from listeners you trust.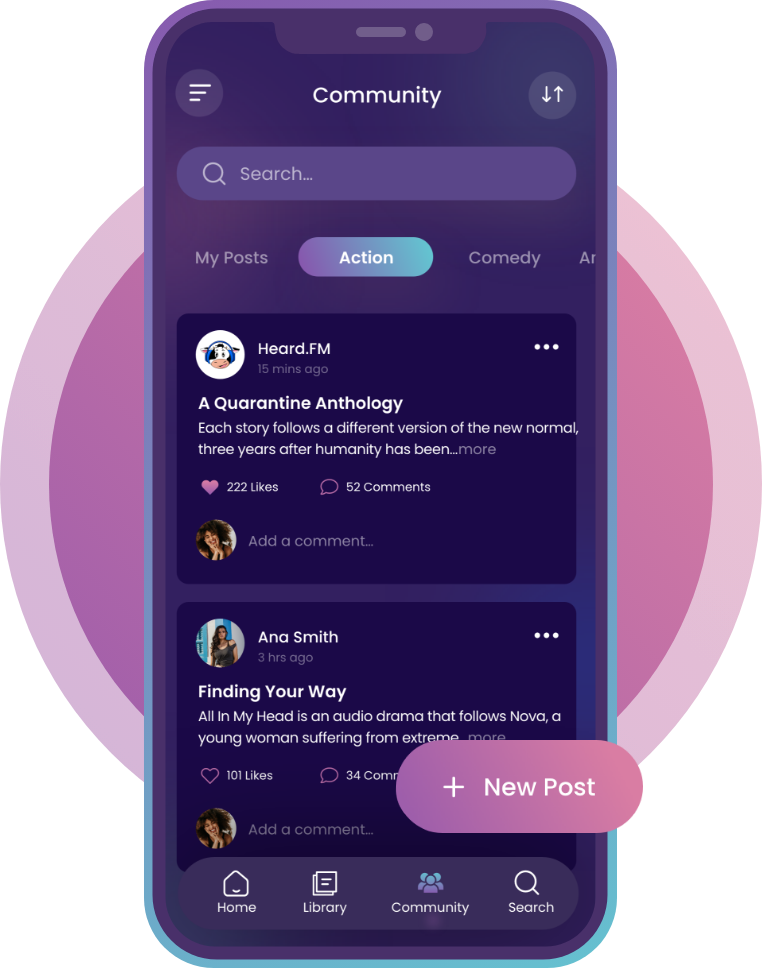 Podcasts are a social experience
When shows are this good, you'll want to explore them with other fans.  Our Community features allow you to interact with other listeners, talk about the latest episode, and even interact directly with the creators all from within the app. Find like-minded listeners to share recommendations with, make new friends, and discover what people like you are listening to. With Heard.FM, listening to podcasts is so much more than simply pressing the play button.
Follow what makes a show special:
The people that make it.
Whenever you watch a movie or a television show, you can easily find out what the people involved have done before, or what projects they have coming up next.  Podcasts should be no different.  With our Cast and Crew feature, Heard.FM lets you easily follow the people who make your favorite show so you can explore their previous work and be alerted the second they release something new.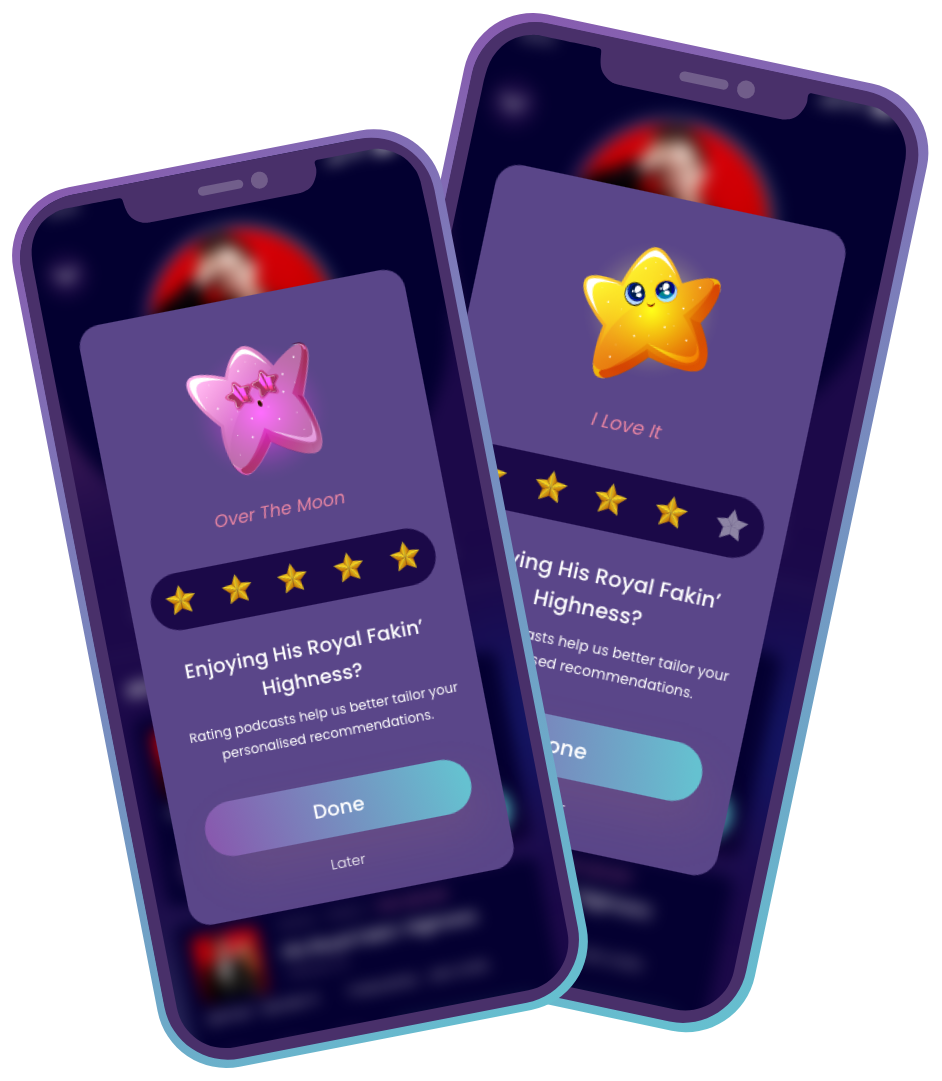 Ratings & Reviews that actually matter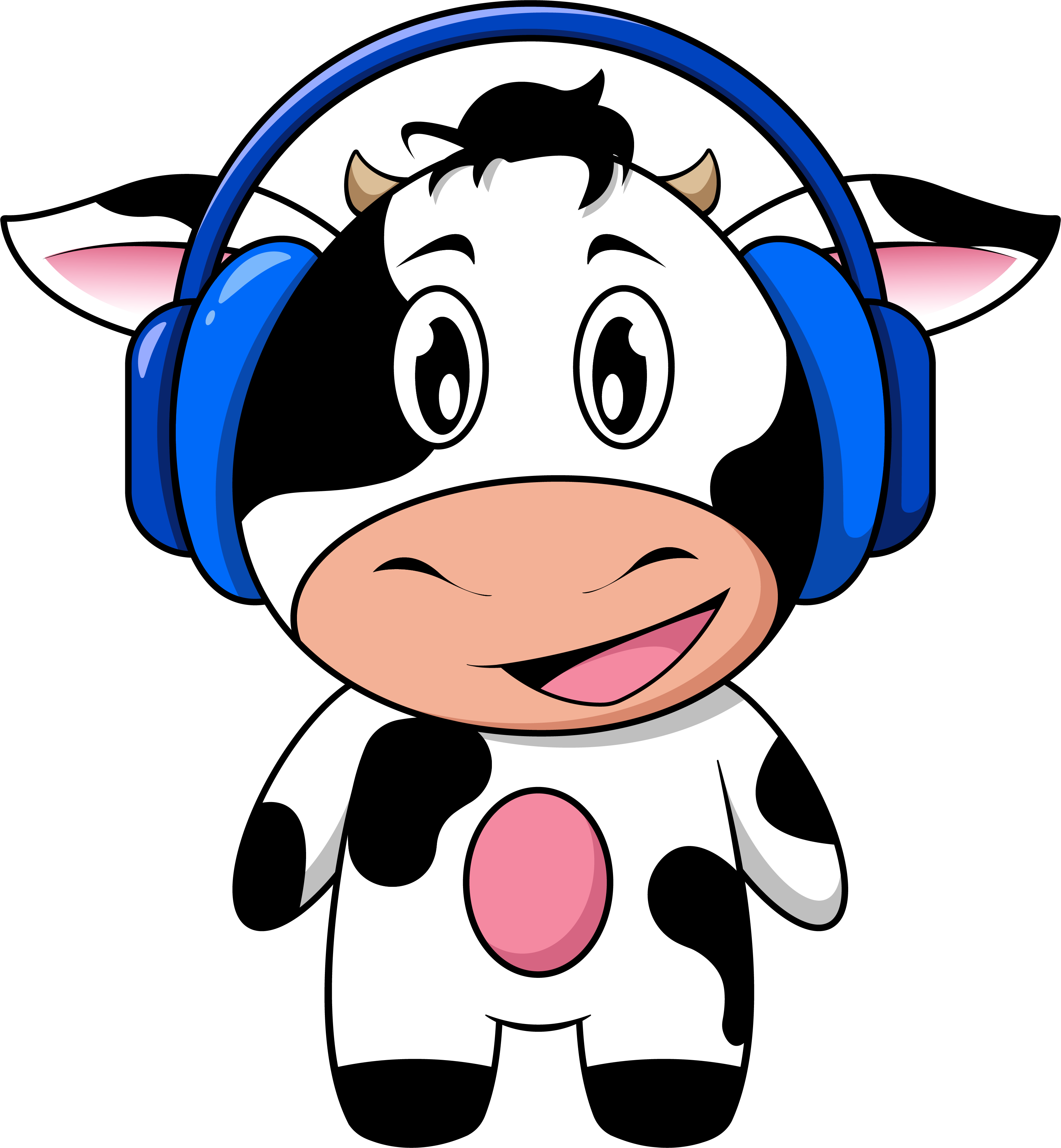 Heard.FM is coming soon to iOS and Android. Be the first to know and gain early access to the app. Fill out the form below.